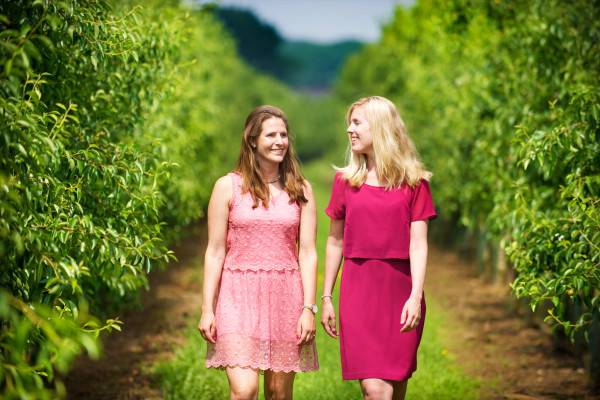 About us
The Görtz family business has existed for over 150 years. We have a long history growing fruit on the fertile shores of the Meuse river.
Currently, we are growing morellos (cherries), different kinds of pears, mirabelles, plums and apples. Our own fruit is used to make local products on a small scale that we then sell to local bars/restaurants and local shops. You can also make an appointment to take a tour (tour de fruits) of our fruit farm.
In addition to growing delicious fruit, we started converting a barn into a holiday cottage in Baarlo in 2014. It is called our Wijnhuis (Wine House) and it has room for 16 people. Because it was so popular and well reviewed, we decided to expand the recreational business with a Boerderij (Farm: 30 people) and a Schaapshut (Sheep's Hut: 30 people) in Sevenum.
With the much appreciated help of our wonderful employees, family members and everyone else who contributed, we built it into a great combination: Fruit growing and Recreation.