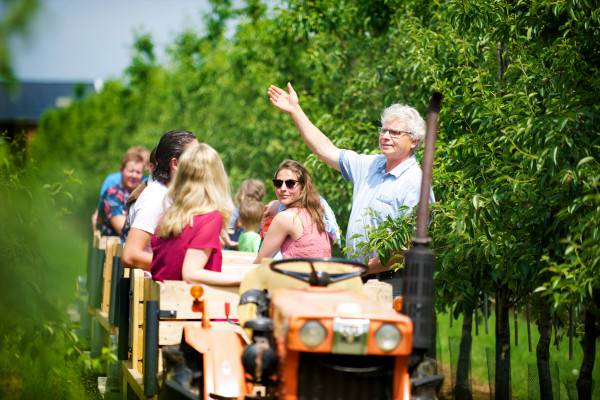 Tour de Fruits
Would you like to know what happens at a fruit farm?
During our Tour de Fruits we'll tell you all about it!
We begin with a cup of coffee or tea and a delicious slice of 'vlaai', made with our own morellos, after which we'll get on the picking train and take a trip through the orchards of our fruit farm. During this trip, we'll tell you all about the fruit we grow. In the meantime, you will get to sample our various fruit juices.
Duration: about 1.5/2 hours
Costs: € 12.50 per person
Tour de fruits are only available by appointment, for groups of 10 or more.